History of Our Company
Alwan Pharmacy and Compounding Center in an independent neighborhood pharmacy that has proudly served the Peoria community for more than 30 years. We opened our second store, Morton Alwan Pharmacy, in 2012.
While we have grown in size, our commitment to providing our customers with exceptional customer service remains the same. We are here to help you achieve total wellness, offering the latest state-of-the-industry compounding technology and customer education.
As members of the Good Neighbor Pharmacy, we're honored to be your one-stop shop for prescriptions, health information and wellness support. As a valued customer, you'll be treated with courtesy, compassion and a smile. For your convenience we'll happily provide fast, free delivery from our door to yours.
There are so many exciting new developments in the health and wellness industry. We stay on top of what's going on with diet, nutrition, supplements and prescription medication so we can better advise you and help you with your wellness needs.
Our Mission & Services
Everyone is different, and we believe health care should be tailored to the individual and not the masses. When the patient, physician and pharmacist work together to create an individualized care plan, we can achieve the goal of a healthier outcome.
Our full-service pharmacy provides:
Compounding – Medications tailored to your individual needs
Full Service Pharmacy – Fast, friendly service
Medical Equipment – For your home needs
Blood Pressure Screening, Flu Shots and Vaccinations
We offer more lines of service than any other pharmacy in Peoria
*Most major insurances accepted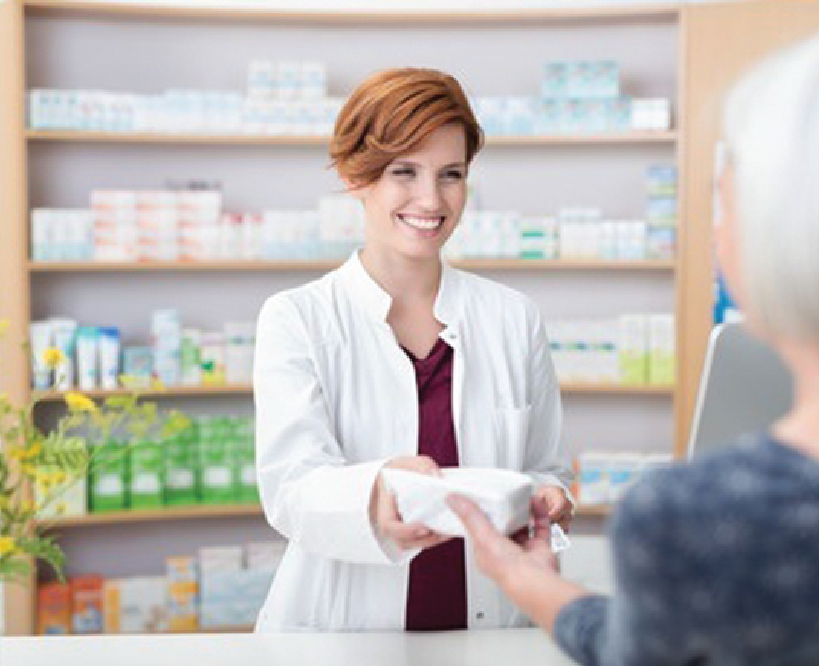 Pharmacist-in-charge/Owner: